Just Let Go...GiiC explained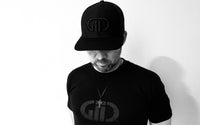 "Just Let Go…GiiC":  It's G-i-i- and a backward C that stands for God is in Control and there is a hidden cross between the ii's to show people love without saying a word. 
 God is in control but HE will never control us. Everyday we have a choice to make, either we will be led by our own will or we will "Just Let Go" and let HIM lead. 
#GiiCWearItandShareIt
#GiiCWearItandShareIt
#GiiCWearItandShareIt
GiiC-monials
Just Letting Go has been the best piece of advice I've ever been given.

Cody, LA
God is in Control is not a motto, its not a way of life...it is life.

Brittany, FL
Just Letting Go is not a one time thing, it's an all the time thing.

Jimmy, CA
The daily struggles of this life are not my battles to fight and when I stop worrying and put my trust in HIM is when peace comes to know everything will be alright.

​

Mary, TX